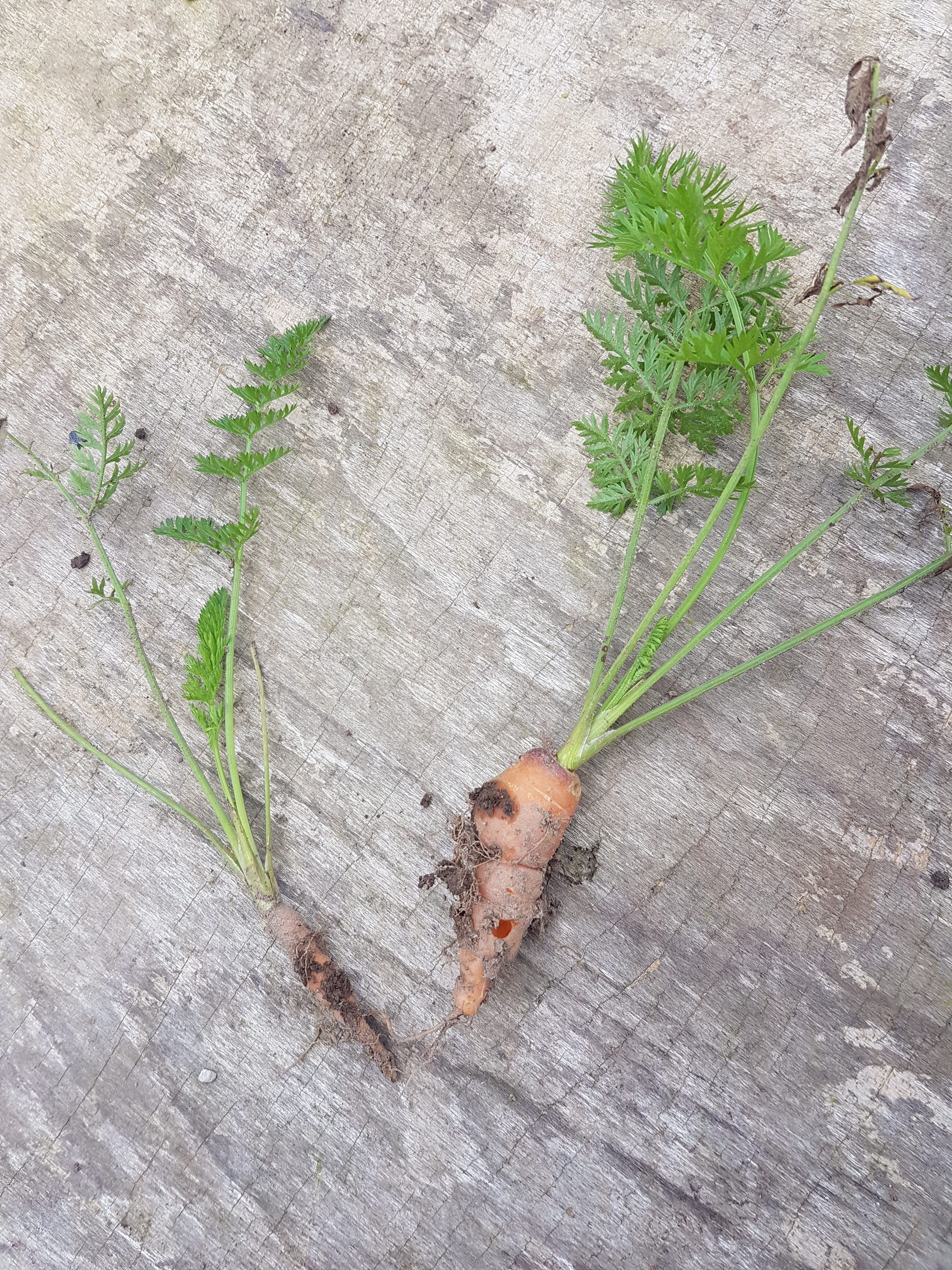 I've always been a keen and enthusiastic gardener and last year with a bit more time on my hands decided to expand my vegetable plot and have a go at growing some extra crops.
I've never managed to do very well with carrots before so spent ages prepping the plot, carefully sowing the seeds and over a period of months thinning out the tiny plants, nurturing them and diligently feeding and watering to give them the best chance and judging by the abundance of green healthy heads on the carrots it looked as if I was doing better than in previous years.
Well... the picture below is what I pulled out of the ground. It's fair to say it's not quite what I was expecting!
However, it did make me reflect – sometimes you do everything right and you still don't get the result you expect – I prepped the ground, I fed and watered the plants, I did essentially everything that I could or at least everything that was in my control but I didn't get the results I anticipated. So did I fail? Well I guess that depends on your perspective. On the one hand, yes you could say I failed – I didn't get a crop of carrots. If that had been the only objective you could say that I had failed miserably.
However, if the objective was to get me to learn something and to spend time outside doing something enjoyable and taking pleasure from the experience of gardening then in no way did I fail. I had a lovely Spring and Summer – I did manage to grow loads of other veggies – in fact we had so many tomatoes this year I filled the freezer with pasta sauces and soups. I grew peppers, leeks, raspberries, sweetcorn, peas and rhubarb and shared my produce with neighbours and work colleagues. If I chose to measure my success or failure in the garden purely by my ability to grow carrots I would have been very disappointed.
My point here is that there is always more than one way to look at something. This year I'm going to have another final go at growing carrots. I'll choose a different variety, I'll try a different part of the garden and I'll learn the lessons from last year. However, if they don't work again, I'll give up and grow something else.
You can't always succeed at everything you try but you can always learn something in the process. Be kind and generous to yourself and keep your mind and heart open and nurture an attitude of being prepared to have the willingness to learn, reflect and grow. With these attributes there are genuinely no limits for you.
back to blog...